At Premier Safety we can customize your logo and personalize almost all of our Hi-Vis garments. We have a variety of methods to meet your needs and will complement your garments characteristics.
Our full service graphic department can work with your existing company logo and modify it for your needs or create entirely new graphics and logos.
We appreciate your business. These garments are ANSI Compliant safety apparel. They are designed to save lives by maintaining their visibility enhanced properties. The effectiveness and compliance of these safety features can be significantly impacted by seemingly ordinary handling, including improper washing.
For this reason we do not accept returns on apparel that is worn, laundered, modified, customized, personalized or with logos added. Please review the sizing charts to assure accuracy in ordering personalized merchandise.
Learn More About our Personalization Processes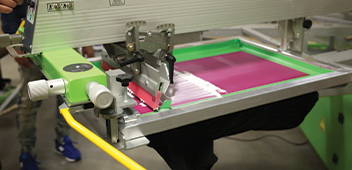 Printing (Ink Transfers)
The ink transfer process gives us the ability to personalize like a screen print, but with a dry process. Ink is heat transferred to the garment. This method is ideal for large runs of garments. We offer a huge range of colors (with PMS color matching services available) to be used in your choice of 1, 2 or 3-Color Ink Transfer.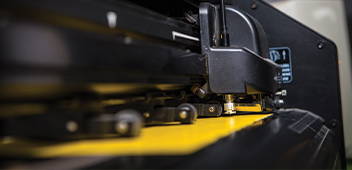 Vinyl CAD Cut
This heat transfer process begins with your logo being precision machine cut into vinyl specially designed for textiles. The CAD cut process creates crisp edges and is ideal for mesh vests because it passes over the holes to create smooth unbroken color, unlike Ink transfers. Reflective Apparel Factory offers a broad selection of Vinyl in your choice of up to 3 colors per logo. We also offer Reflective Vinyl. Please see below.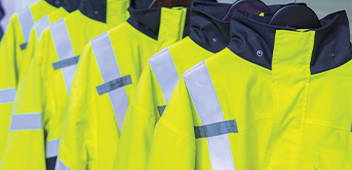 Reflective Personalization
We can personalize your garments with Reflective Graphics and custom Reflective Tape Configurations, such as X-Backs for Railroads. Reflective Graphics act exactly like Retroreflective Tape and add another level of visibility to your garments. The Reflective Graphics are ideal for low-light or nighttime work places, allowing for identification of Security or Personnel.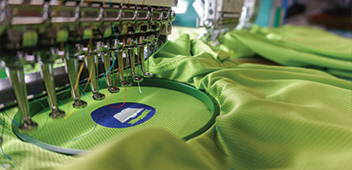 Embroidery
We offer embroidery services. On some knit apparel, this process is ideal, for example, embroidering your logo on a Beanie Cap. On most of our garments, we recommend other personalization options. This is because the embroidery process can influence the features of a garment. The tiny punctures embroidery makes can affect the waterproofing of a jacket.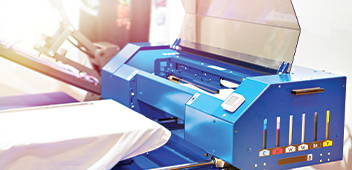 Digital Transfers
The process of digital transfers allows us to use full color graphics on your garments. The logo is not "vectorized" as done with other personalization methods. Now your logo can contain shading, gradients, and other full color effects. We can directly process your logo from a .jpg or similar raster image.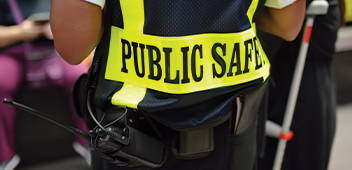 Public Safety Logos
We stock a full line of Public Safety Logos. This includes EMS, Police, Fire, and Rescue identification. We can also use your division specific credentials to create custom logos for your department.