Our Enterprise Solutions team works with our locations across the US, offering our customers access to:
Leveraging spend to achieve special pricing agreements
Custom web ordering portal
Custom reporting on spend and cost savings
Unique rental & service process
Negotiated pricing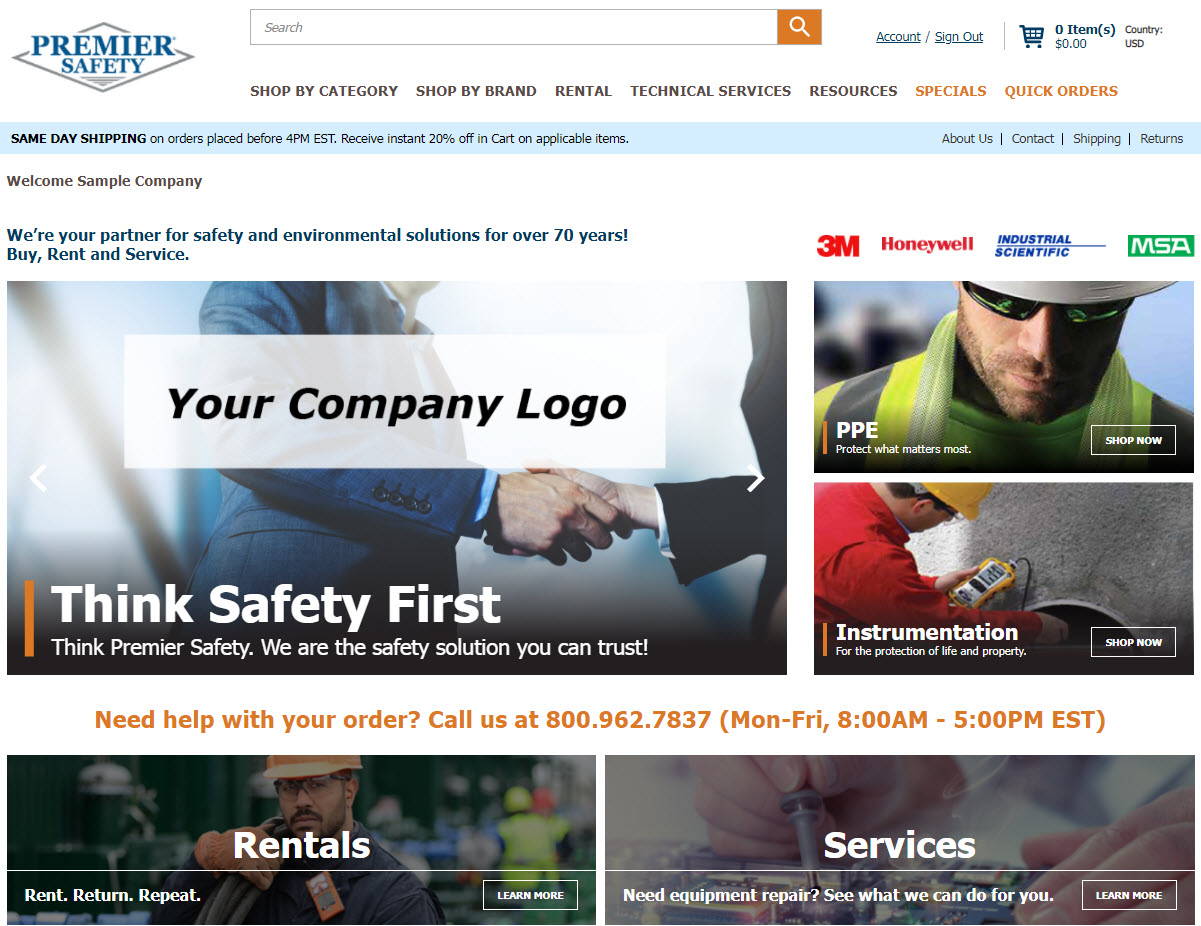 Premier Safety Offers a Best-in-Class Ecommerce Website
Built from the ground up in collaboration with our customers. We draw on our customer-first approach to make the online perusing and ordering process as seamless as possible for you and your employees.
Custom Web Portals Are Available to Our Top Customers
The creation and maintenance of these portals are typically covered by the customer's yearly spend.
Premier Safety can also provide a full analysis based on your list of requested products and portal functionality.
We offer the flexibility and nimbleness that our customers demand, with our fully configurable platform.
Premier SST Program
Let us help you by providing safety spend through our Premier Safety Spend Tracking (SST) reporting capabilities.
Total safety spend & savings
Real-time reporting via email (weeky, monthly, and/or quarterly)
Other automated reports as needed
Sort your spend by
Employee or location
Service or product type
Division or reporting unit
Custom reports available
Want to know more? Please reach out to one of our Enterprise Solution Sales Managers!
Bobby Bowlin
VP, Enterprise Solutions
Cell: 314-452-3162
Email: bbowlin@premiersafety.com