Do You Have People Working Alone? Let Premier Safety design a Lone Worker system for you today.
You may not realize you have lone workers, but there are many industries where a lone worker solution is needed. Lone workers can be found anytime there is reduced personnel on duty or when entering empty rooms or floors. Lone worker solutions are used across dozens of industries around the world to ensure worker safety.
Grace Industries personal alarm systems can fit any application, but we find these products are most often used in the following environments or occupations:
Lone workers

Remote workers

Confined spaces

Mining

Firefighter accountability
Public safety

Paint booth operators

Blasting booth operators

Research lab specialists

Medical lab technicians
Security officers

Wastewater treatment technician

Power plants operators

Maintenance personnel on roof

Warehouse Personnel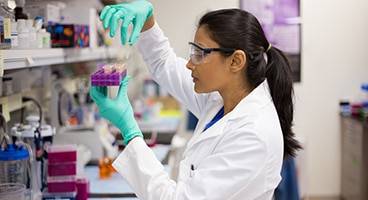 Grace Industries is the leading manufacturer of Personal Alert Safety System (PASS) devices in the USA for protecting lone workers. Users of these products require devices that are built to withstand extreme conditions and value their ruggediblity and durability to monitor health and safety in the workplace.
Grace products are used by Fortune 500 corporations as well as small, independent organizations. Regardless of the size or budget of your organization, Premier Safety can custom fit a safety solution for your jobsite. Thanks to Grace's modular design, you can easily add more protection should your needs change in the future.
Premier Safety can work with you to develop solutions that can cover one room or an entire multi-level facility. We have portable solutions for mobile workers or confined space workers and can offer protection both in- and outdoors. Grace Industries offers waterproof, submersible devices which are USCG approved, as well as units built to withstand extreme temperatures (both hot and cold). Interested in underground MSHA approved equipment and fire safety devices? Grace Industries has you covered. These lone worker instruments meet multiple safety standards including being UL intrinsically safe certified and ATEX approved. Regardless of where you need to be, Premier Safety and Grace has got you and your crew covered.

Learn more about our System Packages and Products
How Do You Protect Your Lone Workers?
Check-in systems for lone workers do not work. Grace Lone Worker Systems provide an immediate notification of a worker in distress and offer these benefits:
Intrinsically safe

Extremely rugged

Modular design

Interface with your existing alarms

Very loud, audible alarm
Motion sensing

IP67 Rated

Sense evacuation alarms

Receive work alarms

locator beacons
Auto-telephone dialer

No reliance on the internet

No monthly fees

No reliance on cellular systems

No cell phone required
Interface with tour telematics system

Interface with SCADA

Custom engineered solutions

PROUDLY MADE IN THE USA

Not sure which Lone Worker system is best for you? Have one of our gas specialists contact you to discuss your specific needs.